So the last few postings here have been more like a traditional blog, which is not what I intended when I started this thing. As my friend Christian McWhirter told me, "Trump turned you into a blogger." Sadly, that seems to be the case. I'll do my best to rectify that and get back to the format I originally intended, sharing links and only lightly commenting on them.
And yet, these first links are Trump related. I have never been a big proponent of Black History Month, but yesterday Comrade Trump made it clear why we still need it. Don't get me wrong, I believe it once served a very important function, but I am a big believer that when US history is done correctly, African American history is of course already an essential part of the story. The same is true for women's history, or that of any other group that has been historically underrepresented in the telling of our nation's story.  When we segregate our lessons into "Black History," or "Women's History," I feel it creates the impression that those groups are somehow separate from "U.S. History." Thus, you will never find me doing a lecture on "Women in the American Revolution," or "Blacks and the Civil War." When those events are taught properly, women and blacks are already an integral part of the story. And yet, Trump showed me why we still need Black History Month.  In his acknowledgement of the event yesterday, the Putin-Puppet revealed that he is likely clueless when it comes to the contributions of African Americans to our history, would rather spend his time attacking the media, and still thinks that blacks all live in crime infested and impoverished neighborhoods in which more policing would solve all their problems. There have been a lot of articles attacking his performance yesterday, but none better than Kevin Levin's for Daily Beast, and especially Steven W. Thrasher's for The Guardian. Of course the most comical but disgusting moment was when Trump (as well as his press secretary) showed he had no clue who Frederick Douglass was (or that he was no longer alive). It reminded me of the scene in Mercy Street last week when southern slaveholder Emma Green revealed she didn't know who Douglass was, much to the surprise of the Boston abolitionist soldier she was talking to. The good news, Douglass is now trending on Twitter and internet searches, and that can't be a bad thing.
Speaking of Mercy Street, it is clear that the show's producers and writers were inspired by Jim Downs' seminal work, Sick From Freedom in their creation of a storyline involving a contraband camp and a smallpox epidemic there. Today, Downs has an interesting blog post for the National Museum of Civil War Medicine, accessing what the show gets wrong, but praising them for what they get right. Overall, he seems impressed.
I've noticed that the promoters of WGN's Underground (which kicks off season 2 on March 8) have rolled out some images to get us excited about the new season. I am indeed excited, but a large share of the images feature gun-toting and fierce-looking characters that seem rather much like action movie caricatures. I really hope this isn't a sign that they are going to go down the road the History Channel went with their depiction of the Sons of Liberty and in their Roots remake, sacrificing historical accuracy for the sake of turning the characters into comic book-style superheroes. I'm still optimistic, but images like the one below send up a red flag: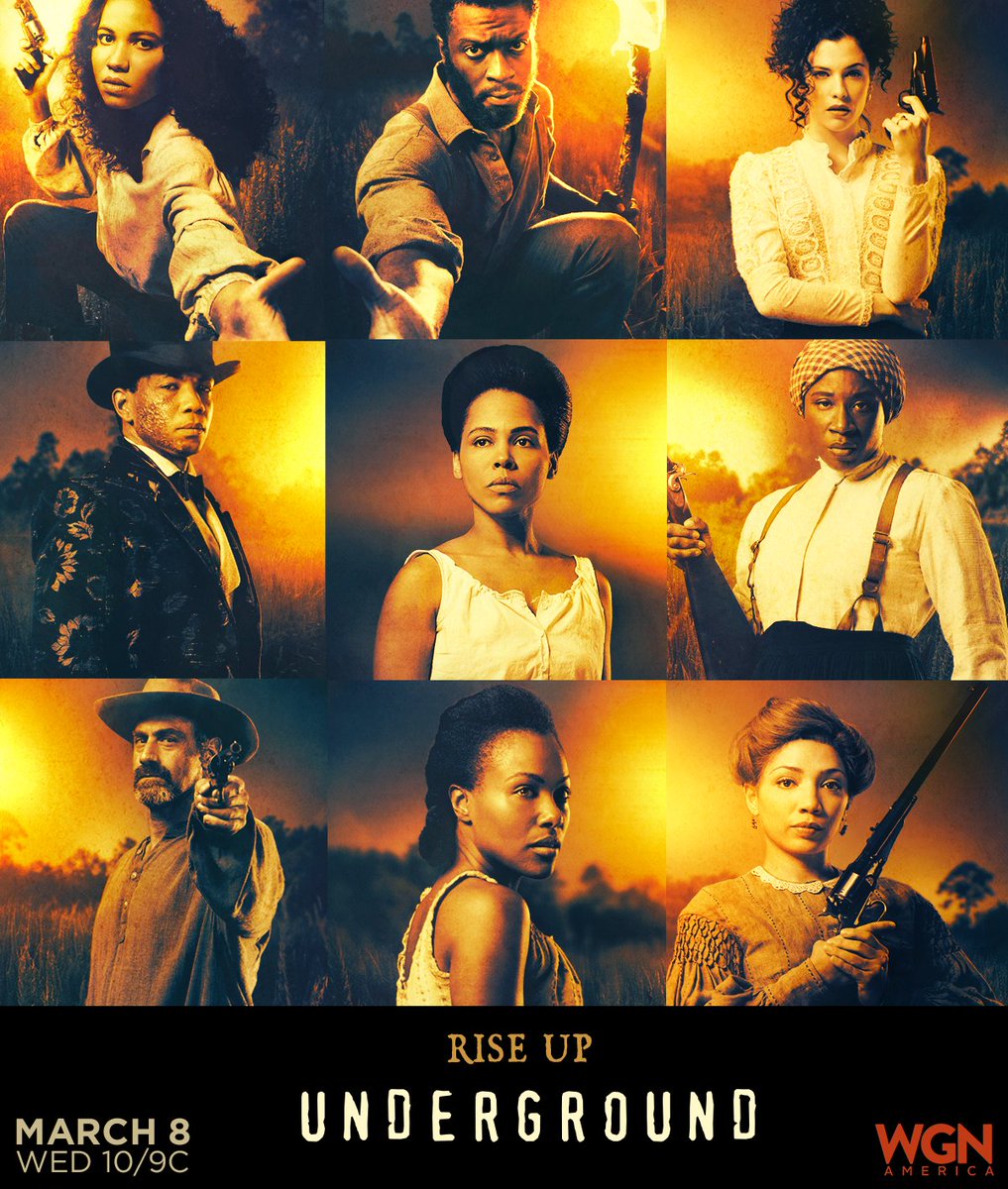 Lastly for today, did you see that a phone which sat on Hitler's desk is up for sale? The auction house that is selling it off hopes to fetch upwards of $300,000 for what they are billing as "arguably the most destructive 'weapon' of all time." (Because he presumably ordered so many deaths on it. Get it?). Um, so many jokes could be made here pondering whether or not Trump is an interested potential buyer, but I'll spare you.